Terms and Conditions of stay at Vale Farm Cottages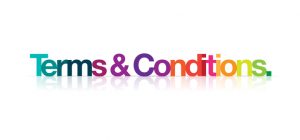 We hope that you enjoy your stay at Vale Farm Cottages and thank you for booking your stay with us.
Price of the cottage includes bed linen, towels, central heating, logs, electric, Wi-fi and use of shared swimming pool.
Please note no smoking in the cottage, but smoking is allowed in the grounds.
Deposit at time of booking and balance to be paid 8 weeks before holiday start date.
Full payment is required at the time of booking if the booking is made less than eight weeks from your holiday start date.
Payment details BACS, Bank transfer, or cheque.
Pets – Dogs are allowed in the cottage, only well behaved dogs can be left unattended and left in the kitchen.
Please do not allow dogs on the beds and they must be under supervision at all times when outside.
A dog walking service is available at a small extra charge.
Please enquire if you wish to bring any other pets.
If you would like to hire The Coppice function room please visit our facebook page.
Children and babies are welcome.
Please note the cottages are not a teenage party venue.
Cancellation and insurance – if you have to cancel your booking your deposit is non-refundable if the cottage cannot be re-let.
If we do succeed in re-letting the cottage, you are no longer liable for the balance, or we will refund it to you if you have already paid it.
The deposit is also refundable but only if the cottage is re-let, because of this we recommend that you use travel cancellation insurance.  
If by any reason the cottage becomes unavailable i.e. sold, needs repair or double booked every effort will be taken to find alternative accommodation for you.
If this is not possible your deposit and balance (if paid) will be refunded to you promptly.
Arrival from 4pm on day of arrival and departure by 10am on the day of departure, unless otherwise agreed.
Any items or animals that are in the cottage after this time will be removed and kept safety for you to collect by a date that has been agreed by Vale Farm Cottages.
All breakages must be replaced or paid for. If you fail to report damage or breakages an invoice for repair may be sent to you.
We do not accept any liability of loss or injury of guests. Vehicles or possessions unless proven to be caused by negligence by ourselves.
A cleaning cost of £25 may be charged to you if the standard of cleanliness of the cottage is not as high on your departure as on your arrival.
We hold the right to enter the cottage for emergency reasons without your knowledge, but you will be informed if we need to enter the cottage for maintenance reasons.
Terms And Conditions Updated 01.09.17